Flow + Inside + Vibes
150 caps
Whether you're pregnant or breastfeeding, we know you want to support your baby's well-being
That's where our super supplement trio Guud Flow + Guud Inside + Guud Vibes comes in, the perfect combination to help you before, during and after your pregnancy

Together, they create the ideal combination to support healthy function in all the key areas - your brain, heart, cycle and fertility

With the addition of Guud Vibes, you'll get a helping hand in combating fatigue & supporting your energy levels
Ingredients:
Guud Flow: Helps regulate your hormones and support your fertility
Guud Inside: Helps maintain a healthy heart and brain
Guud Vibes: Helps fight fatigue and maintain your energy
| Ingredient | Amount per serving | Daily Value |
| --- | --- | --- |
| Vitamin A | 800 µg | 100% |
| Vitamin D3 | 25 µg | 500% |
| Vitamin C | 70 mg | 87.5% |
| Vitamin B1 | 1.4 mg | 127% |
| Vitamin B2 | 1.4 mg | 100% |
| Niancin | 18 mg | 113% |
| Vitamin B5 | 6 mg | 100% |
| Vitamin B6 | 6 mg | 285,72% |
| Folic Acid Quatrefolic® | 500 µg | 250% |
| Vitamin B12 | 8 µg | 320% |
| Iron | 14 mg | 100% |
| Zinc | 7.5 mg | 75% |
| Iodine | 150 µg | 100% |
| Inositol | 200 mg | - |
| DHA | 300 mg | - |
| EPA | 150 mg | - |
| Magnesium | 260 mg | 69,34% |
Other ingredients:
Guud Flow: Inositol, hydroxypropyl methylcellulose (shell), L-ascorbic acid, ferrous bisglycinate, beta-carotene (vitamin A), rice starch, zinc bisglycinate, Oryza sativa L. (rice concentrate), nicotinamide (vitamin B3), cholecalciferol (vitamin D3), glyceryl dibehenate (anti-caking agent), calcium-D-pantothenate (Vitamin B5), Pyridoxal-5-Phosphate (Vitamin B6), Sodium Riboflavin-5-Phosphate (Vitamin B2), Thiamine Mononitrate (Vitamin B1), Glucosamine salt of (6S)-5-methyltetrahydrofolic acid, Methylcobolamine (Vitamin B12), potassium iodide

Guud Inside: DHA and EPA rich oil from the microalgae Schizochytrium sp., hydroxypropyl methylcellulose (shell), Helianthus annuus (sunflower oil), water, Rosemary extract (aroma), Tocopherol-rich extract (antioxidant), Ascorbyl palmitate (antioxidant)

Guud Vibes: Magnesium Bisglycinate, Magnesium Citrate, Aquamin Mg Tg (Magnesium Hydroxide), Hydroxypropyl Methylcellulose (Shell), Magnesium Oxide, Rice Starch, Glyceryl Dibehenate (Anti-Caking Agent), Oryza sativa L. (Rice Concentrate), Vitamin B6 (Pyridoxal-5-Phosphate)
Speak to one of our trusted experts
We are real people, not chat robots We take the time to listen to you and support you where needed We are live on weekdays between 09:00 and 18:00 Afterwards we reply via e-mail
reviews
This product is rated 4.8 out of 5 stars.
We have collected more than 31 Reviews.
write a review
Key Benefits
The perfect combination to help you before, during and after your pregnancy
100% Planted-based & sustainable
Supports your hormonal activity
Contains active folic acid Quatrefolic®
Omega-3 and folic acid has health benefits for the baby in your belly
Helps fight fatigue and maintain your energy levels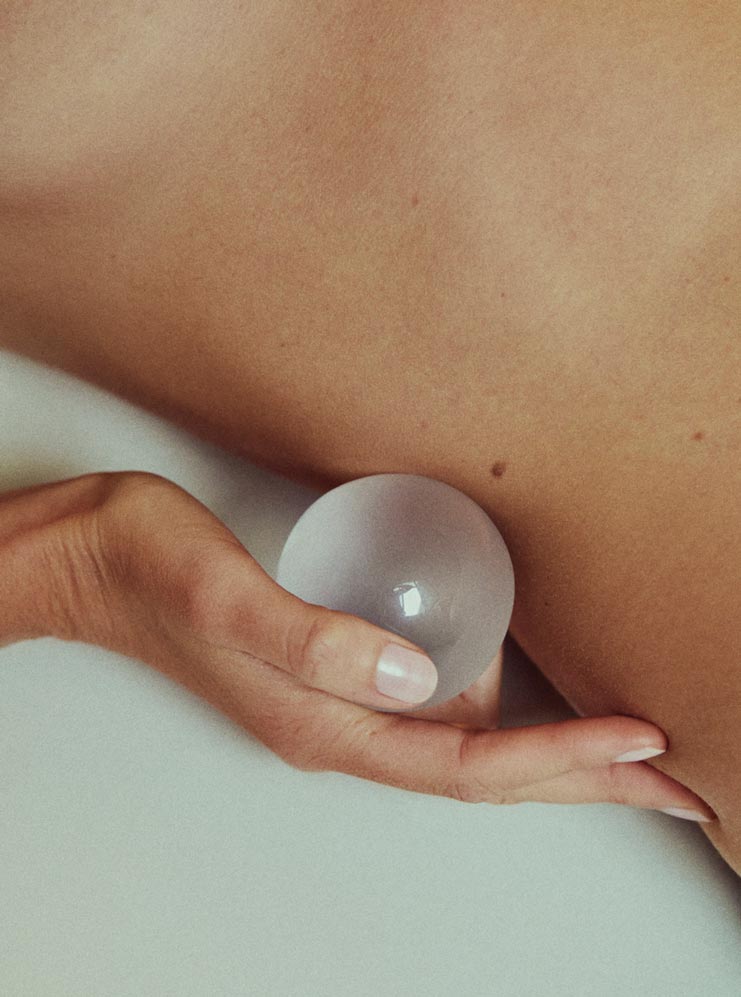 How to use
Guud Flow: Take one supplement daily with your breakfast Guud Inside: Take two capsules daily after dinner Guud Vibes: Take two capsules daily after dinner
Suitable for use during pregnancy & lactation
The supplements are not a replacement for a varied diet
For best results, take daily for 3 - 6 months
You can cancel your monthly subscription at any time. Contact hello@guudwoman.com or use the chat to cancel your subscription
If the amount has already been debited from your account, you will only be able to cancel your subscription against the next scheduled payment

It is recommended to take your supplements daily for at least 3-6 months for best results

You can place an order without creating an account
If if you want to have a better overview of your purchases at Guud Woman, it is recommended to create an account Creating an account is free

Guud Flow contains 500 mcg Quatrefolic® per capsule, an easily absorbable active form of folic acid that gives the best results for your health and that of your growing baby
Simply folic acid and folates are not biologically active – for this an enzyme in your body has to convert them Unfortunately, this enzyme does not work well in many people, so that the folic acid does not work properly z does a job
With Quatrefolic® you don't have to worry about conversion, because with Quatrefolic® you take the active form, which your body absorbs immediately. This way you get the Guud stuff right away
Carries DHA ​​contributes to the maintenance of normal brain function The beneficial effect is obtained with a daily intake of 250 mg DHA (2 capsules per day)
The intake of docosahexaenoic acid (DHA) by the mother contributes to the development of the brain and eyes of the fetus, and in breastfed infants The beneficial effect is obtained with a daily intake of 200 mg DHA
Our Guud Vibes supplements contain magnesium from algae (Aquamin), magnesium citrate and bisglycinate Magnesium is often sold as magnesium oxide, which is difficult for the body to absorb and causes many stomach and intestinal problems

The body absorbs magnesium citrate and magnesium bisglycinate (naturally bound magnesium forms) better. This also gives better results n In addition, you avoid the risk of stomach and intestinal problems. Magnesium citrate and bisglycinate are used in high-quality magnesium supplements
When developing and formulating our supplements, we have chosen ingredients that are subject to or linked to health claims that prove that they effectively address female hormone-related complaints.

This means that with our supplements you can keep your cycle on track. most natural and effective way

We recommend taking our supplements in conjunction with a healthy lifestyle – low or no alcohol, a varied diet, stress-reducing routines, exercise and lots of happy times
Yes, we recommend that you always take your supplements with a meal, and not on an empty stomach. Swallow them with enough water and not with coffee
Some vitamins and minerals are less well absorbed by the body when you take this at the same time as coffee
All our supplements are made in Belgium and are approved by the FASFC
Our supplements are as natural as possible. This is how we work, for example d with Hydroxypropyl methylcellulose (HPMC) for our capsules instead of (bovine) gelatin
In many food supplements you will also find silicon dioxide, magnesium stearate and titanium dioxide. These substances are used respectively to better fill the capsules and to whiten the capsules. We do not use silicon and titanium dioxide because EFSA (European Food & Safety Agency) no longer considers these substances safe due to a negative influence on the genetic material (genotoxicity).
By working with rice concentrate, rice starch and transparent HPMC capsules, we offer we offer a natural alternative.
You will find very few additives in our products!
All our supplements are free from gluten, wheat and lactose and suitable for vegans. In addition, they are free from preservatives, added sugars and artificial dyes